Seal Packaging Aluminium Strip
Seal Packaging Aluminium Strip
Foilstock
Signi aluminum supplies coils of aluminum alloy (called foilstock ) as pre-material for the packaging, technical applications and building industries.
Foilstock is then further rolled and processed by our customers into:
Flexible packaging such as pouches or yogurt lids
Converter foil such as Tetra Pak or cigarette foil
Technical applications such as cable wrap
Aluminium in flexible food packaging
Aluminium foil is one of the basic materials for flexible packaging in the food business. You will find it in confectionary, sachets and pouches, packaging of diary products, as bottlenecks and capsule foils, for various labels and seals and for many other applications. Many consumers know aluminium foil also as houshold foil. Aluminium foil comes in different gauges, typically ranging in thickness from 0.006 to 0.060mm.
Barrier to light, gases, oil, fats, volatile compounds, water vapor.
Ease of lamination and coating.
Formability and non-returning "dead fold".
Decorative potential, brilliant and matte surface.
Printability by flexo, gravure and offset litho.
We aim to meet our customers' demands as well as comply with legislation, both national and international, concerning quality, hygiene and the environment.
We have accumulated a vaste expertise in coating, converting and manufacture our own lacquers to meet our customers specific foil applications.
Our focus on service is a powerful benefit for our customers.
Packaging of dairy products
For more detailed information on this product, reference the documents available for download below.
Aluminium foil for aseptic packaging
Aluminium foil protects food for long periods. With its excellent barrier and sealing properties, aluminium foil creates the highest quality aseptic packaging material for beverages, soups and dehydrated food. Signi is the world's leading supplier of light gauge aluminium foil for liquid aseptic packaging down to 6,0 µm and widths up to 2.020 mm.
Aluminium foil in packaging helps keep foodstuffs fresh for months without refrigeration.
With the outstanding barrier properties and contributions to the sealing process, aluminium foil guarantees the excellent material and filling performance of aseptic and retortable packaging for milk, juices and soups.
It prevents the contents from losing nutritional value, vitamins or aroma and gives total protection against light, moisture, oxygen, foreign matter contamination and damage.
Our foil is tailored and tested, ready for further processing and converting on the customers' own production equipment.
We guarantee excellent unwinding properties and trouble-free run ability to provide maximum productivity.
Global logistic solutions for deliveries from Europe and Asia are the basis for supply chain management systems with customers all over the world.
Aluminium foil for pharmaceutical packaging
Aluminium foil's unrivalled barrier properties, which can totally exclude moisture, microorganisms, light, oxygen and other gases. makes it a primary material in the protective packaging of pharmaceuticals.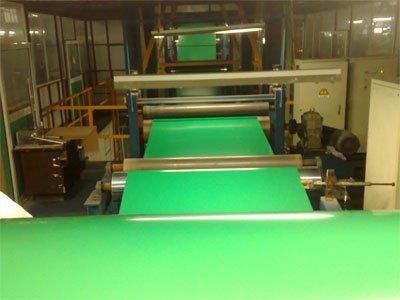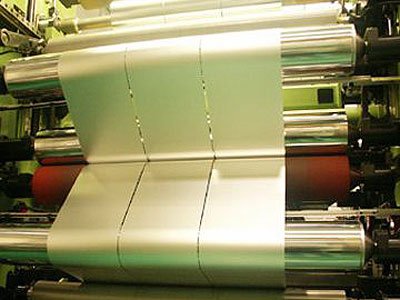 Foil is supplied completely sterile thanks to the metal annealing process during manufacture.
It is non-hazardous to health, contains no plasticizers and is environmentally friendly.
Coupled with flexibility and formability, the ease with which aluminium foil can be coated, printed, laminated, slit, cold-formed and embossed qualifies it as an extremely versatile tool for the pack designer.
Signi delivers aluminium foil in thickness from 0.006 mm to 0.060 mm in hard and soft temper quality as plain foil.
Lacquered, heat-seal-lacquered, coated or laminated with plastic or paper.
High performance membrane for pharmaceutical closures
For more detailed information on this product, reference the documents available for download below
Aluminium in semi-rigid containers
Lightweight aluminium packaging gives sheer enjoyment. Ready-to-serve meals need to be packaged in an optimum manner, since they are often transported over long distances to the customer. They are robust, physiologically harmless and easy to produce.
Physiologically harmless – meets the requirements of German (BGA) and American (FDA) food laws.
Good mechanical protection.
Can be combined with other materials.
The packaging must also safeguard the taste of the contents and be convenient to use.
With these advantages semi-rigid containers are widely used for catering, in the aviation industry, in canteens and for domestic use.
Signi manufactures plain and lacquered strip for semi-rigid containers in thickness ranging from 0.055 to 0.290 mm – primarily for the food industry but also for technical applications.
The packaging can be made extremely attractive by lacquering and printing.
Semi-rigid containers used for catering, in the aviation industry, in canteens and for domestic use.
For more detailed information on this product, reference the documents available for download below.
---