Aluminiumm Foil

Coated aluminium foil for closures and caps
 
Signi Coat aluminium foil is used for production of pilfer proof cloures and caps for the beverage and cosmetic industry and pharmaceutical industry. The coated coil is formulate with special resins to support the demanding sterilization processes of the pharmaceutical and cosmetic industry, which guarantee the highest quality and hygiene. Moreover they are suitable for use in contact with foodstuff.


The coated aluminium foils are ideal for developing:
1.caps, closures and vials for the pharmaceutical industry.
2.Closure" pilfer proof" for the pharmaceutical industry.
3.Lids and containers for the cosmetics industry.
4.ROPP cap, PP caps, pilfer proof cap for wine and drinking.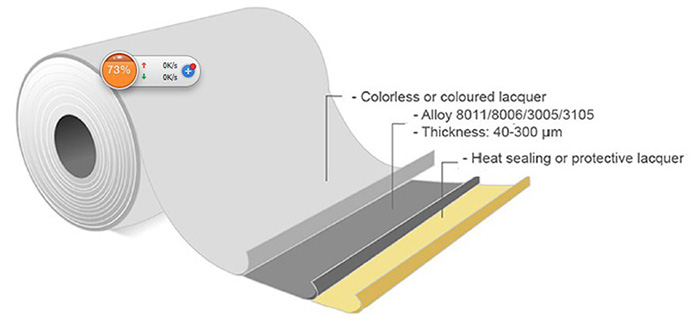 Thickness: 0.18mm up to 0.4mm
Coating properties: Colorless and coloured lacquer (matt and bright)
2.Authorized for contact with foodstuff.
4.Epoxy lacquer and polyester.
Ideal mechanical properties for deep drawing process(up to 60mm length)
---